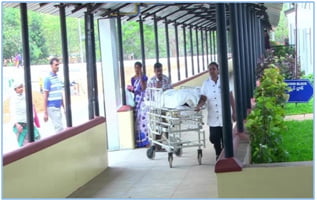 The Emergency department of CMC Vellore Chittoor Campus is committed towards creating an atmosphere of quality care and efficient service, featuring modern Emergency Medicine equipment's and state-of-the-art bedside monitoring capabilities.
Our Emergency Department is staffed round the clock by a team of dedicated and highly skilled Emergency Physicians, Paramedics and ER Nurses trained in dealing with all forms of Medical, Surgical, Cardiac, Poly Trauma, Paediatric and other acutely ill patients. All the items required will be made available during mass casualties.
Emergency cases are attended promptly with specialized doctors available on call in each Department. In serious cases priority is given to the treatment and management rather than procedures of registration or initiating medico-legal cases. Considering a case as medico-legal is at the sole discretion of the Doctor and not with the patient or his/her relatives.
Emergency services at CMC Chittoor Campus provides 24/7 services to the patients who need medical help. It is a fully equipped unit for the care of all kinds of medical, surgical, Obstetrics & gynaecology, paediatric and trauma patient.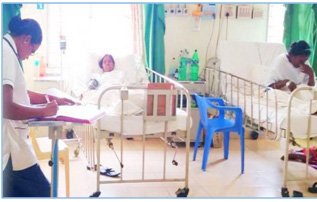 Patients are seen by the experienced and skilled doctors. Every patient is reviewed by the Emergency Consultant and Consultant of the specialty. All the paediatric patients are seen by the paediatric consultant.
Telephone: Direct Line (24x7) : 08572-211962
Doctors /Faculties- Emergency Care
Dr. Reginald George Alex