Community Medicine
The Community Health Department is keen on providing primary care to the community around the Chittoor campus. Instead of duplicating the services, we would like to explore the possibilities of working with the government. Based on earlier discussions with the Deputy Director of Health Services of Chittoor district, the priority areas would be maternal health services for high-risk pregnant women, growth monitoring, nutrition and screening, and treatment for non-communicable diseases.
Village Clinics
Weekly once morbidly clinics are conducted for the people in the village.
Main users are patients with non communicable diseases like diabetes and hypertension.
At present we have 4 clinics
At Bandapalli (On every Tuesday)
At Mapakshi (On every Thursday)
At Chittapara (On every Friday)
At Kanipakkam (Once a month clinic)
Village Camps
We conduct village camps in the surrounding villages, organized by the local community leaders. The main activities of the camps are
Health Education
On the current health issues in the village
Screening
For diabetes and hypertension for those above 40yrs and vulnerable groups
Visual impairments
General Health Check Up
All age groups
Referrals
The patients who require further evaluation and treatment or specialised care are referred to the base hospital at Chittoor Campus.
Blood Donation Camps
Blood donation camps were organised along with the CMCVELLORE Blood bank for
College students at CNR College Gudipala
Hospital staff and relatives of patients at Chittoor Campus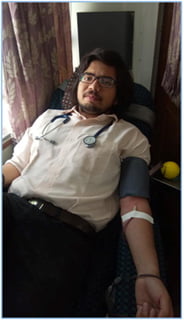 School Health Program
School health check up in the local and private schools for staff and students.
Adolescent health
Dengue fever which is endemic in the local area
Organic Farm
Making a model farm to educate people to grow their own vegetables and eat healthy
Inputs from the local government organic farmers and environmentalist are utilised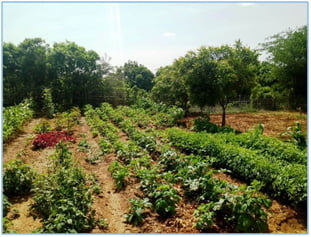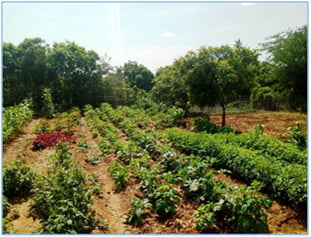 Social Activities in the Village
Interactive sessions with the women self help groups on various issues in the village
Starting alcoholic counseling for the patients and caregivers at home, along with psychiatry department
Mental health awareness and survey is being planned
Geriatric club
Getting the Geriatric age group to have interactive sessions once a week is planned
Village Development Program
Interactive sessions on farming and water conservation are being organised for the local farmers
Tuberculosis control Programme
Patients suspected of having tuberculosis are screened with sputum CBNAAT TEST by the District Tuberculosis Centre in Chittoor
The Public Private Partnership TB PROGRAM and Community health and Pulmonary medicine together are working on this project
Process of starting a DOTS Centre at Chittoor Campus is on with the District RNTCP
Doctors /Faculties - Community Medicine